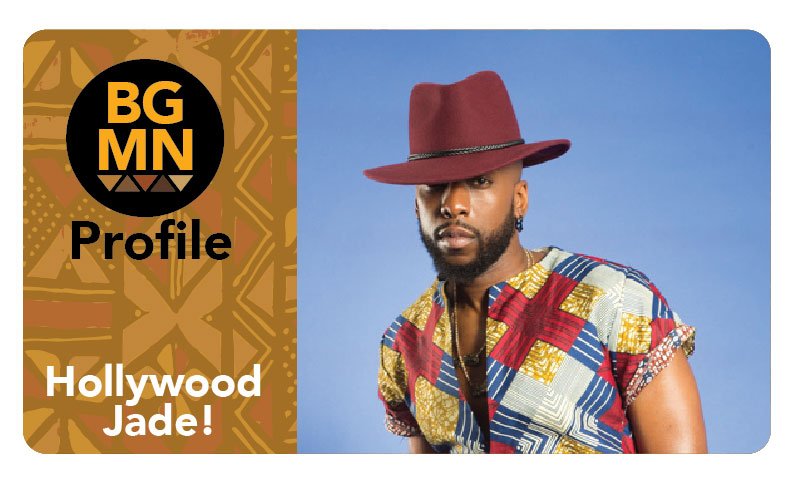 Introducing the first in our profile series, Hollywood Jade!
Hollywood Jade is one of Toronto's greatest visionary talents who continues to find new and exciting ways to present his timeless creativity to the masses. This dancer turned choreographer turned director has showcased his multidimensional artistic creations on both the big and small screen, local and international stages and his work with many organizations, companies, artists and talents. He works continually to cultivate new and exciting collaborations and push the boundaries of his creations.
Hollywood Jade has worked in the industry for over ten years. He began his journey as a dancer supporting many artists on stage and screen including Nelly Furtado, Divine Brown, Rihanna, Hillary Duff, Canadian Idol finalist Gary Beals and Danity Kane. Hollywood Jade has also been a featured dancer in several movies including Save The Last Dance 2, Camp Rock 2, Make Your Move and the smash hit blockbuster Hairspray starring John Travolta, Queen Latifah and Nikki Blonski.
His ability to excel as a dancer on these projects combined with his natural leadership skills opened up opportunities for him to start choreographing and assisting other choreographers including Jae Blaze, Jamal Sims, Luther Brown and Eboni Nichols. He worked with these choreographers on various projects and artists such as Massari, Keshia Chante, Snoop Dogg, The Dream and Estelle. Hollywood Jade was also the only contestant in the history of the hit show So You Think You Can Dance to go from a contestant to assistant in the same season.
As a choreographer, he quickly became sought after by some of Canada's leading performers and artists. His attention to detail and knowledge of the industry set him apart from his peers. His interest and career led him to begin dabbling in video direction. This curiosity has led to a full blown career in this field resulting in a handful of videos under his belt and his own successful performance company "Hollywood Presents". This performance company has orchestrated several sold out Urbanesque shows which fuse the classic style of Burlesque with modern and contemporary music and movement. These projects and career moves led him to secure the position of artistic director and choreographer to Canada's Queen of R&B -Jully Black.
The future looks bright for Hollywood Jade as he continues to find new ways to expand his array of talents. He continues to find new opportunities to dance, act and entertain. He is currently involved in various artistic productions – both as a dancer and choreographer. He is also involved in various hosting events, artistic consultations and video direction projects.
He reminds himself daily of a quote he heard from one of his idols. "If you stay ready, you never have to get ready" and this is exactly what he is doing – remaining constantly ready for the next phase of his career.