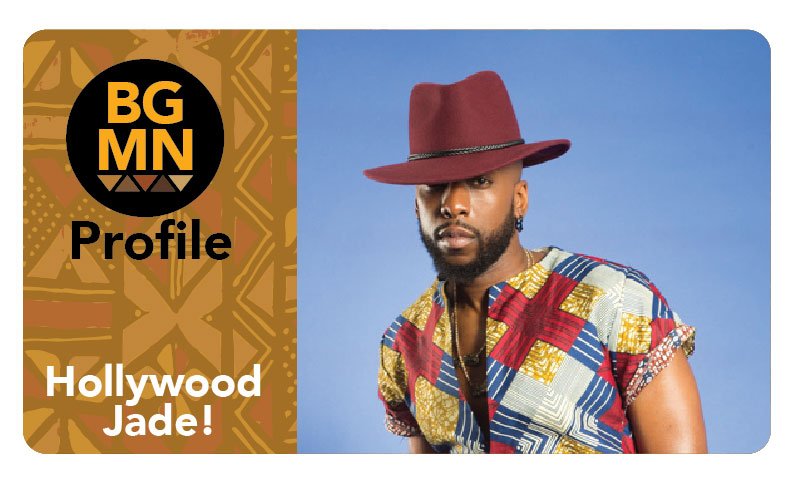 Introducing the first in our profile series, Hollywood Jade!
Coucou Bonsoir, my name Is Hollywood Jade, my pronouns are He/Him, and sometimes Sis. IG: @hollywoodJade 
growing up in a predominantly female household and being the only male energy was definitely trying particularly in the '90s when black males were presented with such bravado… I had none of that! It made me feel like less than, I had no idea it was actually setting me up to be MORE than. I had to learn to wear all my stripes with pride. Being of Caribbean descent, a first-generation Canadian, Black and Queer are the things that make me me, no one is more than the other but all are important to the fabric that makes me Canada's Own Hollywood.
1) Who are some of your influential authors or books to read? 
Reading E. Lynn Harris changed my life, he wrote Black queer stories for men. 18 years old me learned so much about a culture I was so afraid to embrace. 
2) Who have been the strongest influences in your life?
Black Woman. My Mother, my sister and all the other woman who made a way for themselves when there wasn't one. Carving out space in a world that didn't value them. This is my narrative and I had great examples of perseverance in these women. 
3) What are you most proud of accomplishing?
I'm proud of the career I have carved out for myself, on my terms and in my way. To go from having a desire to be a performer to ending up in blockbuster movies, music videos for international artists, on a cover of a magazine and resident Choreographer for a major network television show. Hell yeah I'm proud of myself.
4) What would you do differently if you had a chance?
NOTHING!!!! Every choice, every miss-step, every tear, all the pain, all the joy, all the triumphs they have all lead me here to this moment and I am grateful.
Which committee would you be interested in being a part of?
I would be interested in the mentoring