The Black Gay Men's Network of Ontario is a centralized hub for same-gender-loving men of African, African diaspora, Afro-Latino, Caribbean and Black identities, operating from Toronto as an independent and autonomous entity.
Our goal is to provide cultural, intergenerational and mentorship opportunities, leadership, self-development and empowerment as well as activism support aimed at improving the lives of Black queer people in Ontario.
New Event!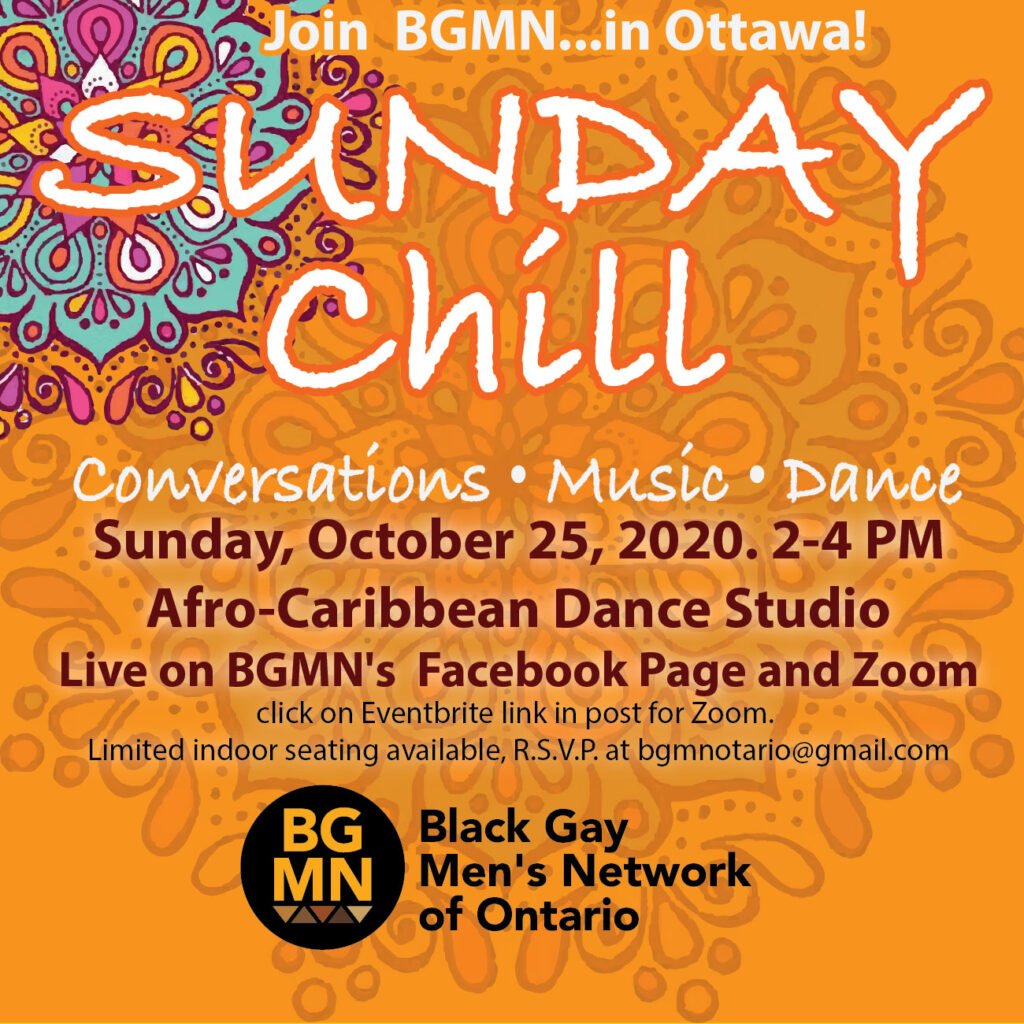 Dine, drink and vibe with the Black Gay Men's Network of Ontario and Steering Committee Member Robert Alsberry, in the open space of the Afro-Caribbean Dance Studio, to entertaining and informative moments.
The lineup includes a ballroom performance by Teddy Noir, an interview with William Kone plus more.
The event comes off Sunday, October 25 from 2-4 PM.
In Ottawa and would like to attend? Kindly RSVP – Notify Robert via email – bgmnontario@gmail.com.
Please note space is limited to 10 persons maximum.
To join us virtually click here for zoom link
ID: 821 1182 1670. Passcode: 980211

Click on images below to get involved in your area of interest
Contact us – email: bgmnotario@gmail.com