Join us for JOY- Care Edition
This holistic wellness workshop features guest panelists and Q&A. This fun and engaging session will have everything you need to JOY in taking care of your total self.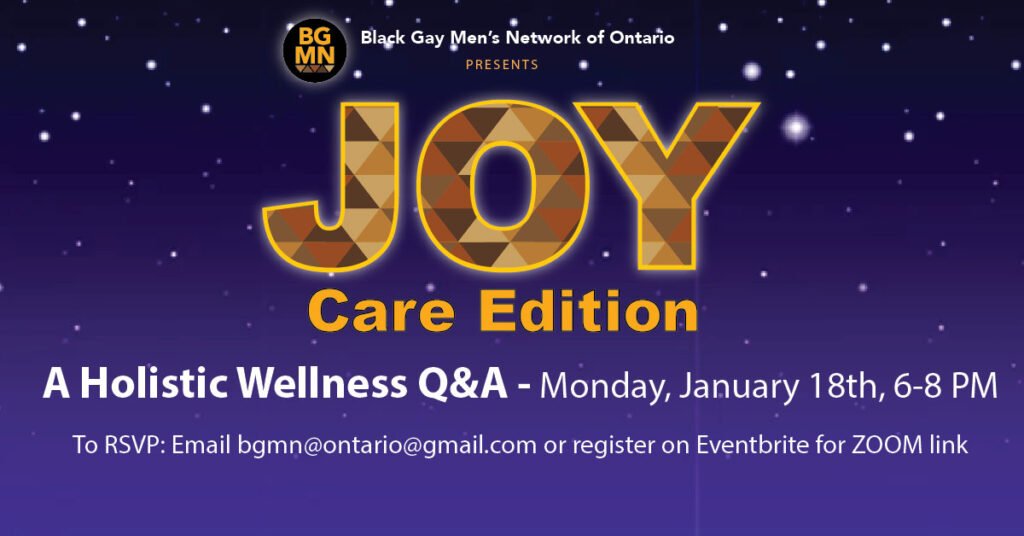 Make sure to register – https://bit.ly/3nj4Qa4
The Black Gay Men's Network of Ontario is a centralized hub for same-gender-loving men of African, African diaspora, Afro-Latino, Caribbean and Black identities, operating from Toronto as an independent and autonomous entity.
Our goal is to provide cultural, intergenerational and mentorship opportunities, leadership, self-development and empowerment as well as activism support aimed at improving the lives of Black queer people in Ontario.
Click on images below to get involved in your area of Looking for ways to get involved? Learn more about our 4 committees!
Contact us – email: bgmnotario@gmail.com