Our progress
The Social media/communications/events resource full-time position was filled by Jermane Hall on March 8, 2021. The role receives marketing, social media and graphic design support from Frantz Brent-Harris and Stephen Guiseppi.
The organizing committee is currently comprised of Diavin Miller, Robert Ball,Robert Alsberry, Lance T. McCready
BGMN is currently engaging communitymembers to fill membership vacancies on our 4sub-committees.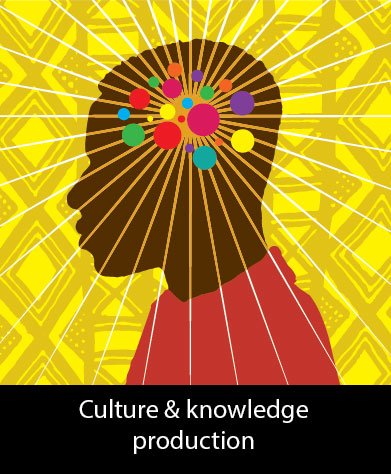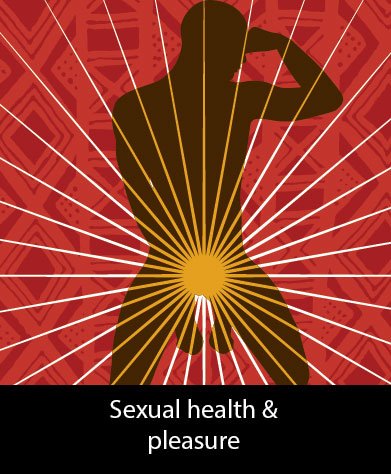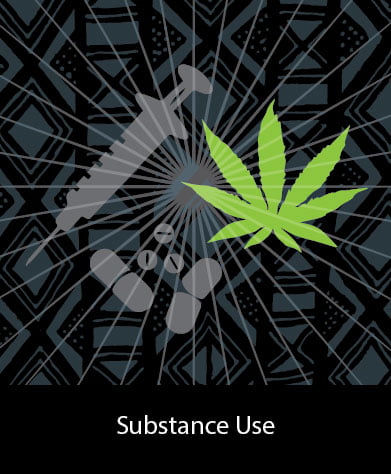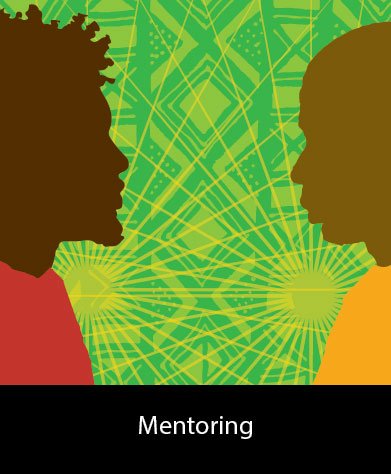 From our call-outs to the community forvolunteers, 2 members have expressedinterest in the Culture & KnowledgeProduction Committee & 3 in the SexualHealth & Pleasure Committee
BGMN has diversified its programming initiatives to meet its goal of catering to the holistic wellness of Black Same-Gender Loving Men in the province.
To address emerging issues around substance use, sexual health and mental wellness of Black SGL men during the pandemic, BGMN has engaged its social media following in creative ways. By utilizing social media tools such as Instagram stories, IG TV, Twitter Fleets and Youtube videos, BGMN has been able to address some of the concerns PLHA have around vaccines, substance use and sex work during the pandemic.
BGMN Launches Book Club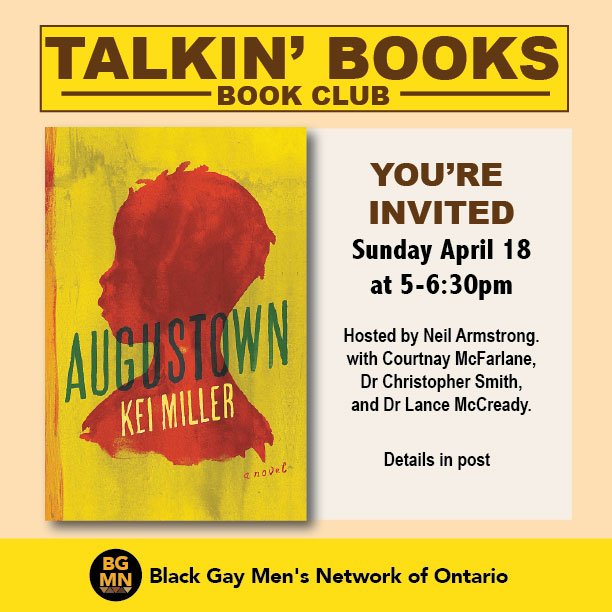 On February 26, 2021 BGMN had an In Conversation with best selling Black gay authorRobert Jones Jr to discuss his latest novel "The Prophets". 

On March 21, 2021, BGMN launched its monthly BookClub 'Talkin' Books'. TheProphets would be the 1st novel discussed at BGMN's inaugural book club discussion
April 25, 2021, the second installment of BGMN's Boock Club  'Talkin' Books' was streamed live on YouTube. 
The conversation with Robert Jones Jr, along with the Talkin'Books discussion have been uploaded to BGMN's Youtubechannel; & are driving engagement to our youtube channel.
BGMN Tackles Vaccine Equity for Black Same-Gender-Loving (SGL) Men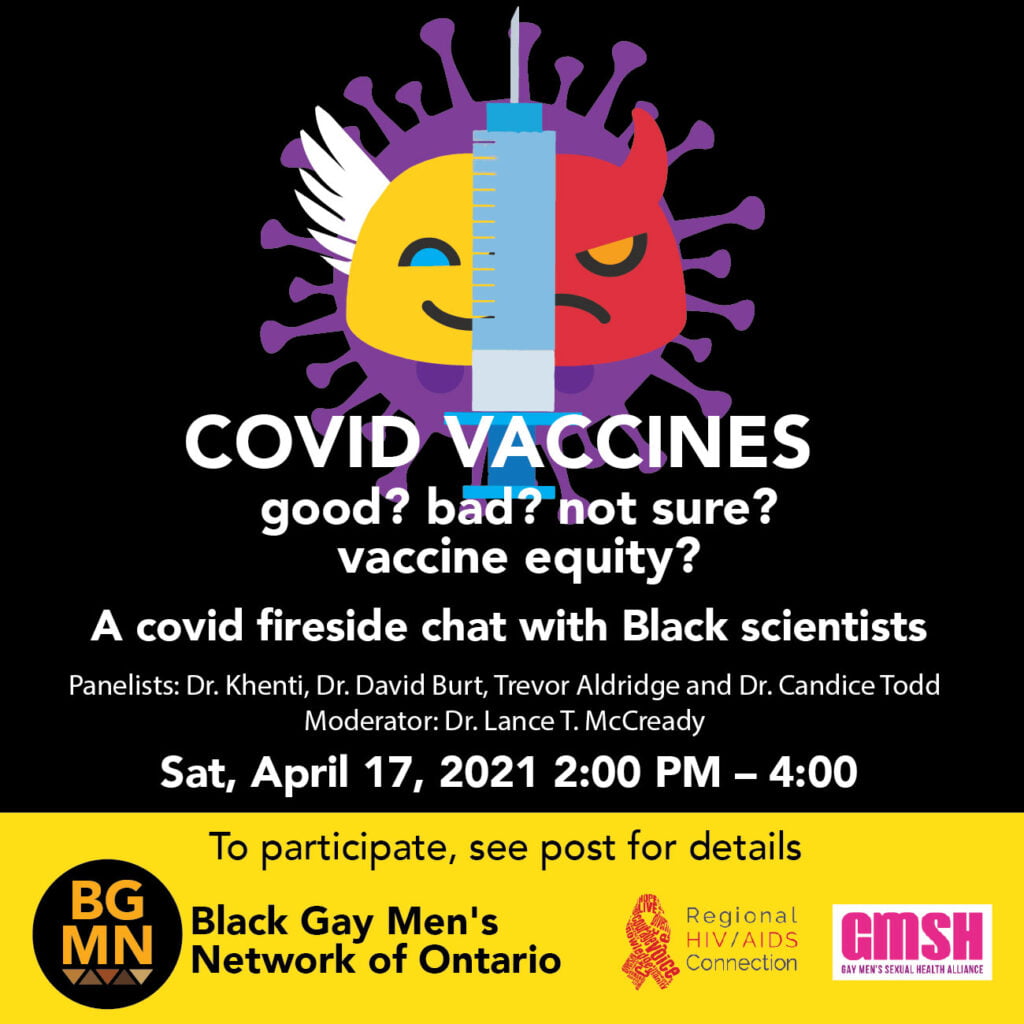 In response to the province's vaccine roll-out, BGMN's conducted a poll in our FB group todetermine the level of vaccine hesitancy amongst group members. According to our polls, 80% ofBlack SGL Men were willing to take vaccines, 10% showed some degree of hesitancy and 10%indicated that they would not take the vaccines. The results of the poll suggested that most BlackSGL men were willing to take the vaccines and that access to vaccines is a far more urgent concern.The results prompted BGMN to facilitate a Fireside Chat w/ The Black Scientists Taskforce onVaccine Equity. On April 17, 2021, in partnership with GMSH & HIV/AIDS Connection, BGMNfacilitated a conversation with The Black Scientists' Taskforce to address community concernsaround barriers to accessing vaccines.
The event was streamed live on Zoom & on The Black Scientists' Tasforce's Facebook group. 30 people registered to watch the event live and The recording of the conversation has garnered 550 views on Facebook (to date) and 8 views on BGMN's Youtube. 
Upcoming programming
Following the success of the Fireside Chat with the Black Scientists' Task force on Vaccine Equity,BGMN will be facilitating further conversations regarding the Covid-19 vaccines amongst community members, as well as, programming geared towards addressing the ongoing psycho-emotional, social and financial impact of the pandemic on Black Same-Gender Loving Men. 
Panel on Intimate Partner Violence -Prompted by the recent murder in the community.
Covid-19 Vaccines- community talk with vaccinated community members 
Panel Discussion on Estate Planning andWills – Prompted by Michelle Ross' passing. 
Meth addiction/Substance Use 
Social Media Growth/Engagement 
Instagram – 787 followers
Twitter – 1086 followers
Facebook – 424 group members
What We Need from You
Please continue to engage with the community in whatever ways work for you. Whether by;
volunteering,
participating in an event,
submitting a profile,
engaging via our website or social media,
or just subscribing to our email updates,
your engagement matters and helps to build a stronger community of Black queer men in Ontario. Creating space, whether virtual or physical is vital to community health and so we appreciate your continued support and engagement.
Thank you, stay safe and stay involved