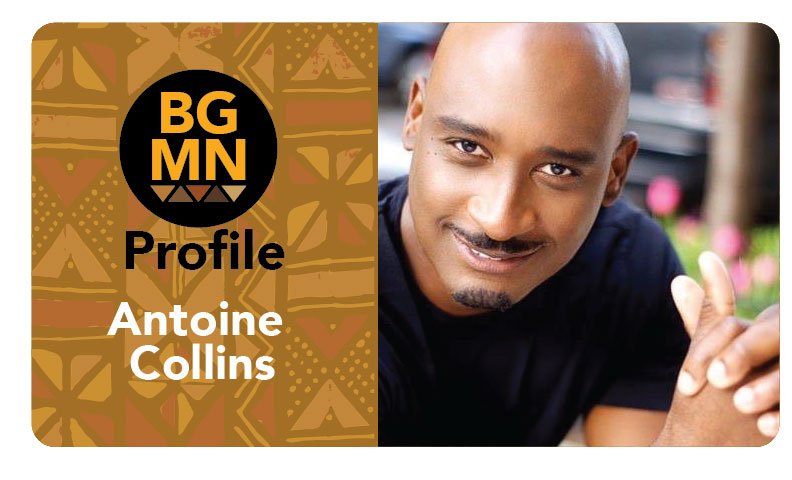 Lawyer-turned-singer/songwriter, Antoine L. Collins, has practised law in the United States and Canada over the past 16 years. As a young attorney, he prosecuted child abuse and domestic violence cases for Baltimore City States' Attorney's Office. Currently, Antoine is an adjudicator with the Immigration and Refugee Board of Canada.
Recently, he rediscovered his passion for music and theatre, recording two full-length jazz albums and is now composing original songs for his third. Whether recording in the studio, performing in musical theatre or in live jazz concerts, Antoine's warm personality, style and romantic baritone vocals project a positive energy. He is also devoted to raising awareness of LGBTQ2 issues and supporting a more enlightened and inclusive community through his music and profession.
What's your favourite thing to do right now?
To be honest, I am really enjoying the downtime. As a lawyer and an artist, I am used to being constantly on the go and surrounded by lots of people. I have enjoyed being able to take some time now to enjoy nature and get to know the city a bit better through daily walks, hikes and bike rides. I'm discovering just how lovely Ottawa and its surrounding areas are in the spring.
How are you staying creative?
I admit that I have struggled a bit to motivate myself creatively during the pandemic. At the same time, I ask myself, "When will I ever have another opportunity like this to create art?"
I am working on my third full-length album, which will feature all original songs. I try to force myself to write at least one or two lines every day. Some days it's good and other days what I write needs some further work, but the process has been amazing.
How do you manage COVID-related stress/anxiety?
Food, food, food — not necessarily eating it, but trying out new recipes. My husband and I share a weekly dinner exchange with another couple in the neighbourhood. One day a week, they cook for us and the next day we return the favour. It has really given me something to look forward to each week. I have tweaked some old favourites and expanded my repertoire with some new delicacies. I also have a weekly recipe exchange with another group of friends that we call The Quarantine Kitchen. It's so exciting to see just how creative these folks are becoming in their kitchens.
Who is your favourite streaming DJ on FB or Instagram Live or what's your go-to playlist?
I'm not sure whether I have a favourite, but I have been tuning-in to quite a few live-stream concerts by local artists. So many of my artist friends have been impacted by the pandemic that I try to support local artists as much as possible.
Check him out at: www.antoinelcollins.com