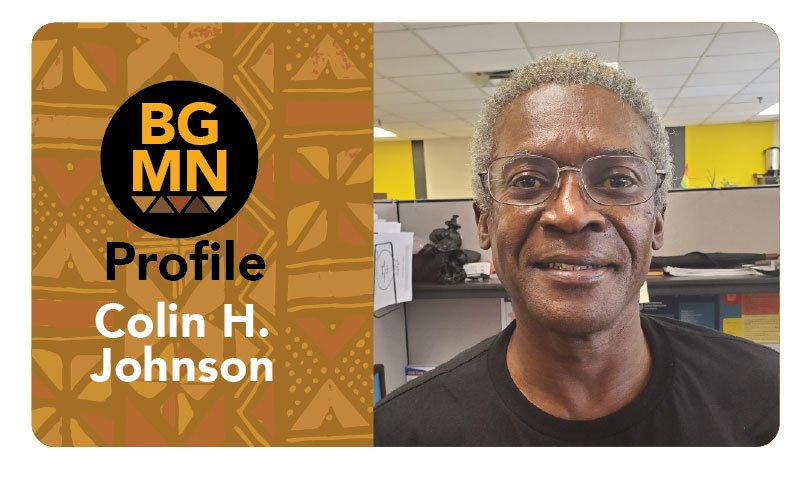 Colin immigrated to Canada in 1972 from Jamaica. As a founding member of the Gay Freedom Movement in Jamaica and the Gay Alliance at York (Toronto), he has been an advocate for gay and Black rights since the 1970s.
Diagnosed as HIV+ in 1984, Colin has been a client, volunteer, and worker with various AIDS Service Organizations (ASOs), including People with AIDS Foundation (PWA), Black Coalition for AIDS Prevention (Black CAP), and Fife House. He served as a director on the Ontario AIDS Network (OAN) Board, and presently sits on the Board of Directors of the Prisoners' HIV/AIDS Support Action Network (PASAN), where he chairs the Decolonization/Anti-Racism/Anti-Oppression Committee. Colin is also a member of the Canadian Coalition for HIV Criminalization Reform.
He presently co-facilitates with the Ontario Harm Reduction Network (OHRN) and was employed as the African, Caribbean and Black (ACB) Harm Reduction MSM peer educator at Black CAP.
He remains an advocate for human rights, especially pertaining to Black people and queer issues related to HIV and substance use. By sharing his story and being open with his status he confronts HIV stigma and misconceptions. A past contributor to POSLite Magazine, he now writes for Rainbow Country on CIUT Radio in Toronto, Canada. In 2018, he turned 60, which was somewhat of a milestone that he never imagined he would see. A graduate of Ryerson University with a Certificate in theAccessibility for Ontarians with Disabilities Act, he is now pursuing a Certificate in Mental Health.
What Is your favorite thing to do right now?
Television!! I love watching television, there is such a variety available today from cable to the speciality channels, I watch them all. I also subscribe to Netflix and Crave. My feeling is that I should be able to get up at any time and find something interesting that I want to watch. Documentaries, auto racing F1, extreme sports, soccer, sci-fi, thrillers, action, musicals, and yes, porn. Being a long-term survivor (LTS), I go through bouts of depression and Netflix has been my shelter.
Who are some of your influential authors or books to read?
Thanks to my parents, I am a bibliophile! Books offer new worlds to conquer, expanding as well as allowing me to question my values, mindset and worldview. I go through stages where I become focused on a particular discipline or schools of thought. So, one week I might be interested in art from the 1800's and the next you will find me looking into archaic symbols. However, I revisit Dr. Eric Williams's Capitalism and Slavery, Isaac Asimov's Foundation series, Alexandre Dumas's The Count of Monte Cristo, Robert Ludlum's The Cry of the Halidon, and comics. The latter taught me much over the decades.
What would I do differently if you had a chance?
Honestly, nothing! I am still here and following a path that I have only begun to understand. I have lived, loved, been loved, laughed, cried, cussed, but in the end, I have grown so much and there is so much I still want to experience. Have I made some questionable decisions? Most definitely! But if I remain true to the values and beliefs that I learned from my parents I can hold my head high and continue my journey.
Describe a scene of your vision of the future.
I am a proud, Black, gay man, a futurist and Trekkie. I believe that technology, education and science will allow humanity to better understand our place in the universe as we go on our journey. As a species, we are at a crossroads to take what we know for the betterment of humanity or continue to destroy this beautiful planet.
Achieving this will not be easy but humans will have to come to the point where we can do away with homophobia, patriarchy, misogyny, binary concepts of gender, jingoism and the political and economic systems we presently have. Treating each other with respect, tolerance and dignity. So, my vision includes a place where it will not matter whether one is 2SLGBTIQ, straight, white or Black, Muslim or Buddhist. We will all share this planet equally and equitably.
My favorite quote is from Alexandre Dumas — "All human wisdom is summed up in two words; wait and hope."