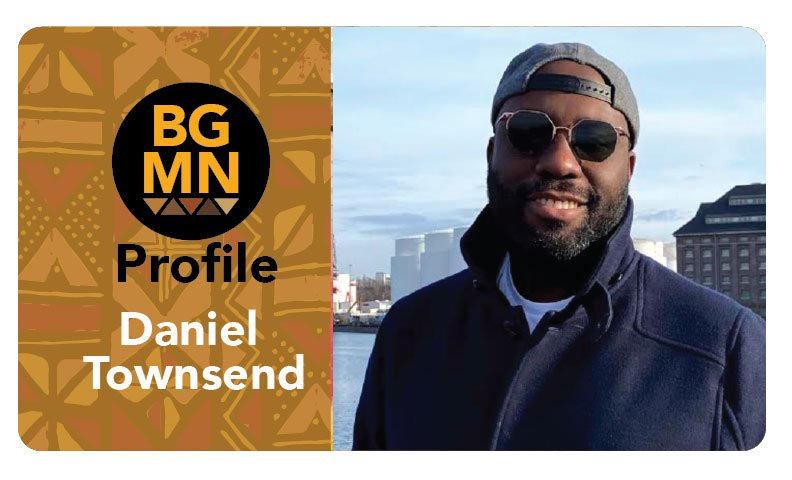 Daniel Townsend is a health equity and strategy consultant based in Toronto. His consulting practice concentrates on helping community organizations build technical and institutional capacity for using evidence to inform health policy as they move towards racial justice and health equity. Within this, he is interested in how social capital, local expertise and community-focused institutions can drive scientific and legitimate healthcare resource allocation decisions to address unmet health needs better.
What's your favourite thing to do right now?
My favourite thing to do right is staying in touch with my folks, who I call my primaries. In as much as I can, I try to meet with friends for walks, Zoom calls and have long chats over the phone. I joined a small book club in the summer; I recently reread James Baldwin's Giovanni's Room, which was great.
Who is your favourite streaming DJ on FB or Instagram live, or what's on your playlist?
Music has always been a big part of my life, and I have been using the pandemic to discover new artists and DJs. My taste is eclectic, but House and Jazz are my first loves. Right now, I have in steady rotation anything by Melvo Baptiste, a London-based DJ, Donald Byrd, Henry Wu, DJ Lakuti, Khruangbin, Chilly Gonzales and Debussy.
How do you manage COVID-19 related stress/anxiety?
I had a tough 2019, so in many ways, this COVID-19 has been a blessing in disguise. I needed time to slow down a bit so that I could do some introspection and recharge. That being said, COVID-19 has done a number on us, and as the pandemic continues, I have found myself becoming more anxious about how things will be when it is over. Thankfully, I have years of therapy and an excellent network of family, friends and a partner to keep me grounded and sane.