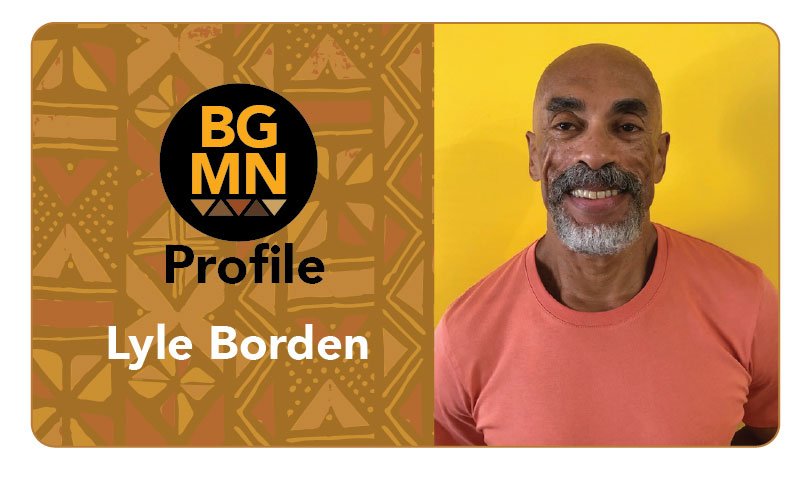 Lyle Borden
Born, raised and educated in a small town in Nova Scotia, Lyle has lived and worked the majority of his 67 years in Ottawa for the federal government. In total, he worked for 35 years; the first 25 with the Public Service Commission and the next 10 with the Department of National Defence before retiring in 2012. Lyle specialized in human resources. In reality, his career choice did not match his academic studies as he graduated from university with a Bachelor of Science (Biology) degree. He accounts for this by noting that he was deeply rooted in social justice and civil rights in the Black community and became a people person. Excelling in person-to-person interaction has always been a defining feature of his career.
Lyle is the second youngest of 18 children whose family, relatives and friends from the Black community have a long and varied history of activism in Nova Scotia. This spirit of activism was a natural segue into the fight for queer rights, especially when he moved to Ottawa in the early 1980s, where he became involved in Egale Canada, Pink Triangle Services, Pride, and numerous volunteer projects within the queer community. Now, as a senior Black gay man, Lyle's focus is on the Ottawa Senior Pride Network of which he has been a founding member since 2008.
His efforts are now directed to the needs and visibility of queer seniors, especially in relation to their social and physical health. Having been an athlete most of his life in physical body training, tennis and martial arts, Lyle is keenly aware of the need to maintain a healthy mind and body while ageing. The current COVID-19 pandemic has highlighted the shortfalls in the healthcare system for seniors and the fears of many queer seniors when entering and navigating this system.
How do you manage COVID-19 stress/anxiety?
My educational training is in science, therefore, from the beginning of the pandemic my approach has been to follow the science. This eliminates much of the stress generated by non-scientific explanations, conspiracy theories and panic remedies. I keep my eye on the target, which is an eventual vaccine, and take one day at a time.
How has your upbringing influenced you as an adult?
Nova Scotia, for many years, had the largest Black population per capita of all the provinces. Because of this there were numerous small Black communities, as well as the larger Black community in Halifax, and thus a strong network throughout the province. There were also numerous Black role models from whom I gained a great deal of insight and experience.
What are you most proud of accomplishing?
Without a doubt, my biggest accomplishment is my 43-year partnership with my husband. To be a senior Black gay man today with a relationship that has seen the many ups and downs, good and bad, and all the pressures of a same-sex relationship over the past four decades, is proof of true love, strength and devotion.  
Describe a scene of your vision for the future.
My vision for the future is of a united world and for the respect of, and action toward, the saving of our planet. Along with that I would like to see a world with true full equality, respect and embracing of diversity, and a feeling by all people of safety and support. Without our planet nothing else can exist.