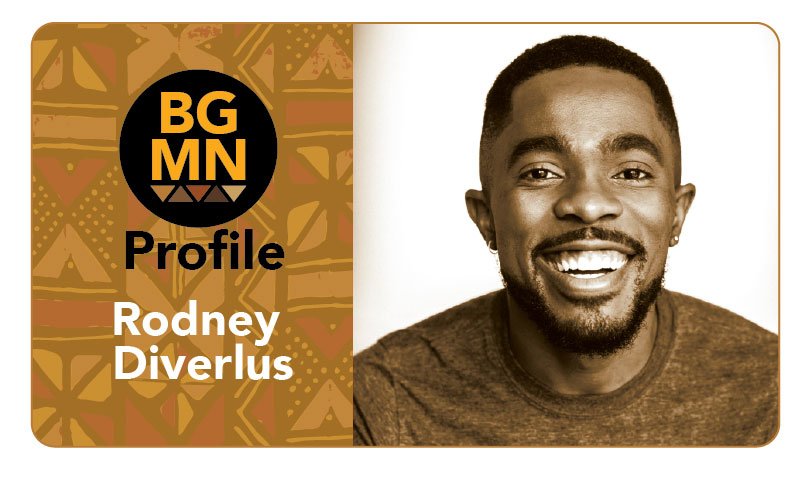 Rodney Diverlus
Rodney Diverlus is a Haitian-Canadian multi-hyphenate artist and artivist who uses the body & voice as sites to host movement, text, rhythm, and protest that weave in ancestral, diasporic, and queer narratives of life and freedom. His work is informed by the realms of contemporary and jazz dance, physical theatre, puppetry and activist culture. Beyond his artistic practice, he moonlights as a community activator, writer, and co-founder of Black Lives Matter – Toronto, and lead strategist for Black Lives Matter in Canada. He manages the development of the movement's public interventions, programs and actions. His artivism imagines large-scale public installations that blur the lines of protest and performance; arts-based interventions to impact public and social policy.
What's your favourite thing to do right now?
During the first phase of COVID, before this beautiful Black uprising, I was into cooking elaborate meals for each of the 3 meals of the day. This year was the first time in my adult life I've had time to cook all three meals and not have to eat out. I was recalling old familial cultural recipes, ones that I have lost, or chosen to forget over time. But now, I'm enthralled in the revolutionary moment we find ourselves in, curious about the possibilities on the other side.
How are you staying creative?
It's been a struggle to stay in a creative headspace, particularly if your art involves the gathering of bodies in public or theatrical spaces. I've been reading, writing, dreaming, and collaborating with artist friends to develop artistic responses to this moment. The physical limitations of this moment have opened up new possibilities for visual & media art.
How do you manage Covid related stress/anxiety?
Relieving myself of the pressures and expectations of pre-COVID life has been transformative. Remembering that I don't HAVE to do anything right now but take care of myself, and my health and wellbeing. I am finding so much success in unplugging; leaving my phone in another room for hours on end to be present and away from screens.
Fortunately having supportive people, both in person and virtually, AND years of therapy allow me to access an arsenal of coping mechanisms. This includes making to do lists to focus on what I can control and being transparent about my feelings with others. In addition, a good cry and a hearty laugh has been serving me well. Shout out to Netflix!
Who is your favourite streaming DJ on FB or Instagram live or what's your go to playlist?

I rarely listen to an external playlist, but instead prefer to create my own. I'm currently digging a clash of 1990s Haitian Kompa & Zouk & 60s/70s Funk.