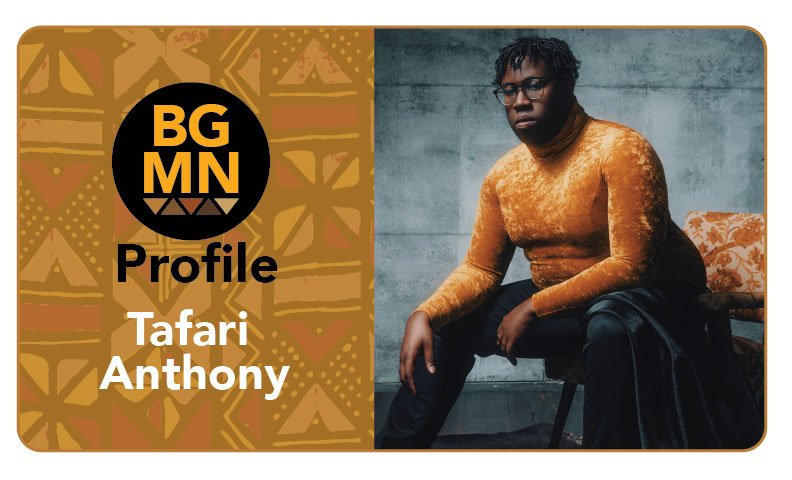 Tafari (pronounced ta-far-eye) Anthony is a Toronto-based artist whose music blends Pop, R&B and Soul. He is an artist who embodies the spirit of the modern musician, not just a musician but also a creator. Known for his sleek vocal tones, sultry melodies and music which ooze with personality, Tafari leaves listeners in awe – somewhat apt considering his name means "He who inspires awe." Often described as a mix of Sam Smith and MNEK, he creates deeply emotional songs that resonate across generations.
Tafari has been successful with his music garnering acclaim from the likes of Paper Magazine, Gay Times and MTV, to name a few. He has been nominated for a Toronto Independent Music Award and receives regular airplay on CBC Radio, with one of his singles being named one of CBC's Most Influential Songs of 2016. The singer has also performed alongside Shangela (RuPaul's Drag Race) and has performed at Toronto's Yonge-Dundas Square and Massey Hall.
What's your favourite thing to do right now?
Funny enough, I have been doing way more collaborating since lockdown than I ever had. It's something I've always wanted to do more of but often found myself with not enough time to partake in collaborative sessions. Outside of that, of course I've been catching up on some TV shows.
How would friends and acquaintances describe you?
I think they would describe me as dependable. I'm definitely that friend that will do my best to help you with whatever you need, even if it means sacrificing my needs sometimes. I love to see people win, and if I can help in that somehow, chances are I will.
How has your upbringing influenced you as an adult?
Someone said to me the other day that it's hard to write a song all on your own and that they were proud of me for doing it. It really got me thinking – I have never really thought much about the fact that most songs are big collaborations, usually at least a few writers. But the way I grew up was always to just figure it out. No one was going to hand me anything. I had limited resources and big dreams. I learned early on to be independent and that has definitely remained true to my adult life.
What are you most proud of accomplishing?
I am most proud of building a life where I can work as a creative. It's no easy feat, and though it may seem as though because I'm not at some celebrity status I haven't "made it," to me this is success. Being able to sustain a life as a creative, at whatever level, is a huge accomplishment.