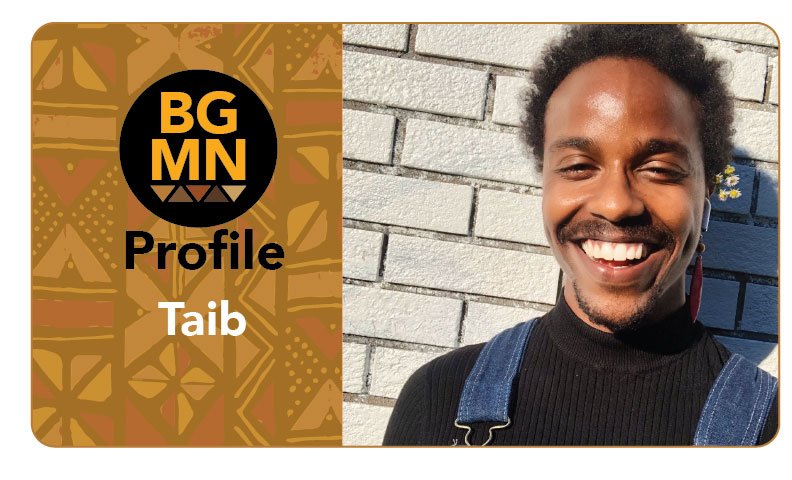 Taib
Taib is a community developer, health and race equity researcher, HIV/AIDS educator, and queer rights activist based in Ottawa. As a consultant, Taib supports the development and implementation of online and in-person training on anti-racism and anti-oppression to build organizational capacity and create space for critical dialogue, which could lead to systemic change.
Taib has lived and worked on the continent of Africa, specifically Nairobi, Kenya, doing HIV/AIDS research and human rights consulting with local nonprofits and UN agencies. After two years there, he moved back to Ottawa and out of a sense of needing to connect, he co-founded Keepingit100 – a social discussion group for Black queer and trans guys.
What's your favourite thing to do right now?
I'm enjoying the outdoors, biking, running, and rollerblading around to new places or just lounging at the beach in the sun. I've also started baking. Chapatis, cookies, and brownies are some of my specialties and favourites.
Who are some of your influential authors or books to read?
The most influential book I'd say was Lawrence Hill's The Book of Negroes. It was the first book I read in high school where I felt like I was hearing a story I knew, but no one had described in such an eloquent way. Since then Steve Biko's I Write what I Like (a last-minute purchase at O.R. Tambo International Airport in Johannesburg, South Africa, the best decision),and The Nest Collective's Stories of Our Lives ( a collection of stories about LGBTI+ Kenyans).It's been a struggle to stay in a creative headspace, particularly if your art involves the gathering of bodies in public or theatrical spaces. I've been reading, writing, dreaming, and collaborating with artist friends to develop artistic responses to this moment. The physical limitations of this moment have opened up new possibilities for visual & media art. 
How has your upbringing influenced you as an adult?
My family is the reason I'm able to have the confidence to make a profile like this. They've always been my biggest supporter and I of them. The system really tries to tear down Black kids to tell them they aren't smart, cute, and strong. I'm thankful to have a family that believes blackness is excellent in all forms.