Julian Mignott, who goes by the stage name Juelz, is a singer/songwriter and spoken word poet as well as the creator/producer of the LGBT concert series Pride x Soul. After moving to Toronto in 2012, Julian entered the world of the culinary arts working as a chef in many fine-dining restaurants across the city.  While working as a chef, he simultaneously pursued his other passion in life, music and acting.  Having studied with many great vocal coaches and acting teachers, he began performing in local bars, theatre productions such as Dreamgirls at the Lower Ossington Theatre and Fringe Hamilton, as well as TV productions.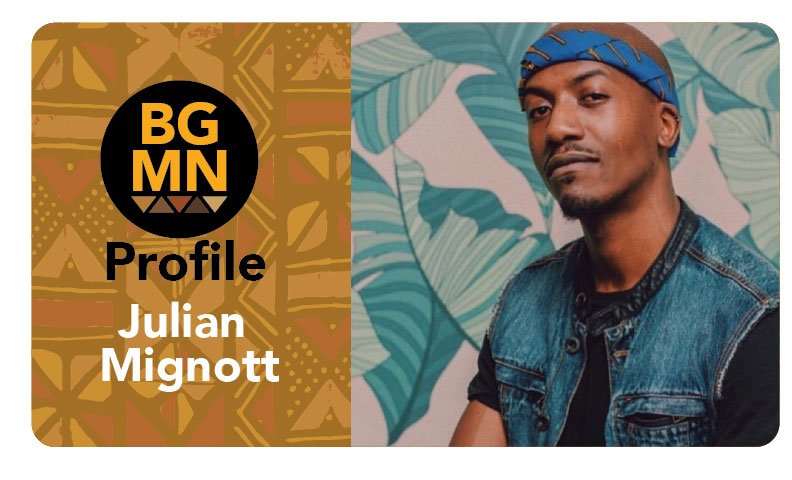 His latest project is the concert series entitled Pride x Soul. This event was created to give queer musicians of colour a platform to showcase their talents as well as provide a safe space where they can be their authentic selves. The idea came to him during his time at Centennial College where he attended a vocal performance program. It was there that he met other great vocalists, who were also a part of the LGBT community, who faced the challenge of wanting to share their art and be seen by an audience, but struggling to find events that would allow them to express their art through their unique perspective. Thus the Pride x Soul Toronto showcase was born.
How are you staying creative?
I have been doing a lot more writing since we've been on lockdown. All of this down time has allowed me to become more introspective and write a few pieces that are very personal and thought-provoking. I've also been exploring different artistic mediums such as sketching, music production, photography and videography.
Who are some of your influential authors or books to read? 
In My Own Words – Dalai Lama
The Long Walk to Freedom: Runaway Slave Narratives – Devon W. Carbado and Donald Weise
Giovanni's Room – James Baldwin
Going to Meet the Man – James Baldwin
The Courage to Be Disliked – Ichiro Kishimi and Fumitake Koga
What are you most proud of accomplishing?
My proudest accomplishment is seeing the Pride x Soul concert series come to fruition. For a long time I wanted to create a show where queer musicians of colour could be themselves and share their stories and talents to an audience of like- minded individuals.
Describe a scene of your vision for the future.
My vision for the future is to own a space where queer people of colour can congregate in a safe environment and live their truth without judgement.  This will be a place where we can party, listen to live music, hold events, eat good food, etc.  Representation matters and I feel as though an establishment celebrating the lives of queer people of colour is well-needed in our city. 
Connect with